Top 5 TH7 Base Builds
Edit: Updated with More Layouts - New ones linked down the bottom (More than Top 5 now!) - 07/28/2014
Looking for a TH7 Farming Layout? You might also like Top 5 TH7 Farming Bases!
It will take you a little while to get to these base layouts but its a good guide on what to place where some great trophy farming bases here, and good defenses.
Trophy Protection Base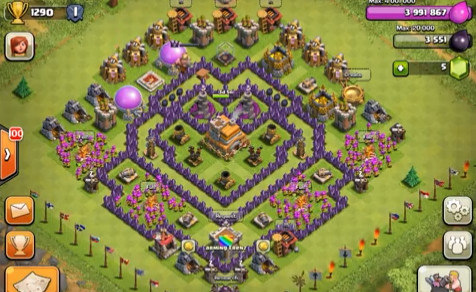 This base is good for trophy protecting, you will probably not earn any trophies from this base but its good at protecting the ones you have but you will most likely get one stared.
Trophy Farm Base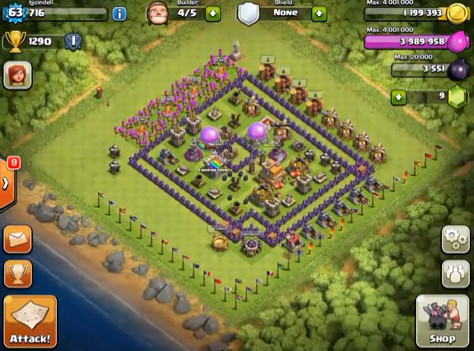 This one should be ok for farming trophies depending on where it is attacked from. Try to attract the attacs to the top where the hidden teslas are by adding your full storage up there although the lower walls should also provide some good protection.
Hybrid Base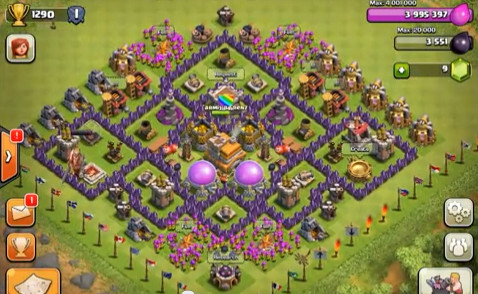 This is a hybrid base, hybrid bases are designed to protect your resources and your town hall. The great thing about surrounding your townhall with your gold and elixir storage is that they have massive amounts of hit points, so these will have to be totally destroyed before the townhall is hit.
Hybrid Base 2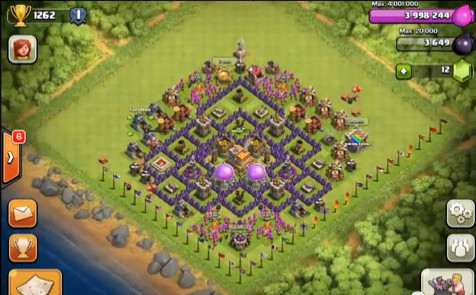 This is almost the same layout as the previous base, but a few rearrangements in the defences.
Town Hall Protection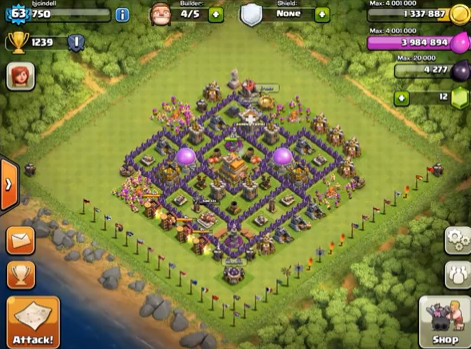 This is a great layout for protecting your townhall. Greate defences but your resources are slightly more at risk than from using a hybrid base.
Town Hall Farming / Hybrid Base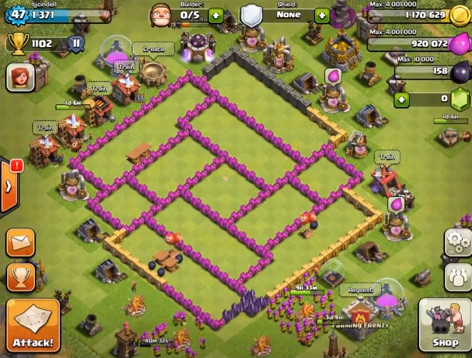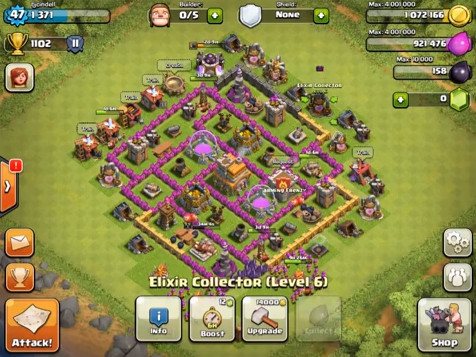 Here is another great Hybrid Farming Base, i think i will give this one a go for a while should provide some great protection from defence with minimal loot lost.
The Mantis TH7 - Farming and Trophy Hunting
The mantis is a good base, as it has Trophy Hunting and Farming Layout "Modes". Check it out here The Mantis TH7.
The Spiral Sanctuary - A Town Hall 7 Farming Design
The Spiral Sanctuary hosts a wide range of features, including a centralised Clan Castle, well protected Gold/Dark Elixir storages and a triangle of Mortars. View more on this layout here.
Other Posts in th7